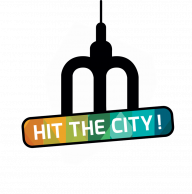 For the 3rd consecutive year, thanks to your Combi + Camping or Combi 3 days bracelet you get reductions in 12 museums and tourist attractions in the Brussels-capital region, from 1st until 8th July included. Travel for free on the entire STIB network from 1st to 3rd July thanks to your ticket.

1. Atomium
The Atomium is one of the symbols of Brussels and Belgium, and can be described as a surrealistic walk through tubes and spheres. It is probably the most beautiful panorama over Brussels and its surroundings. Inside its spheres, you can find permanent and temporary exhibitions, a fine lunch at 95m height and a boutique full of original gifts.
7€ instead of 12€
4,50€ instead of 8€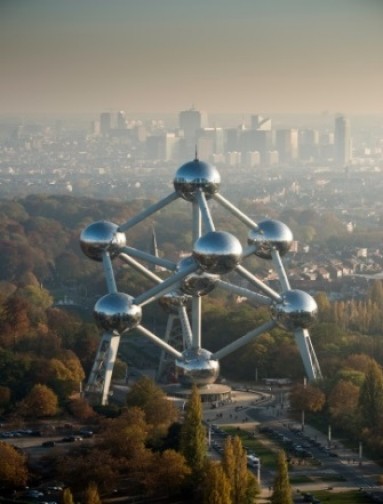 © www.atomium.be - SABAM 2016 - Christophe Licoppe / Befocus
Atomium
Square de l'Atomium
1020 Brussels
Mon/Sun: 10am – 6pm

(last entry 5:30pm)
---
2. Bozar
This summer at BOZAR, you can discover the exhibition « open spaces | secret places. Works from the SAMMLUNG VERBUND, Vienna », dedicated to the ark work of 28 contemporary artists. You can also visit « Dey your Lane! », an exhibition that will give you an overview of Lagos' dynamic.
Last but not least, BOZAR will present « Facing the Future: Art in Europe 1945-68 », an insight on the main post WorldWar II artistic movements.
2 for 1: 1 ticket bought = 1 for free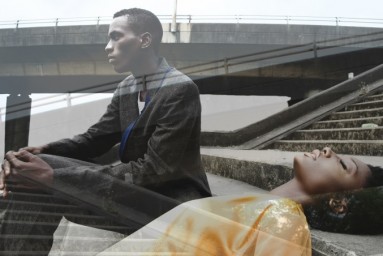 Bozar
Rue Ravenstein 23
1000 Brussels
Tue/Sun : 10am – 6pm
---
3. Centrale for contemporary art
Connected offers a unique and surprising journey between real and virtual through the worlds of singular creation and reveals the use of new technologies in visual arts. The public is called to actively get involved in this meeting and to interact with works: the spectator is connected and caught by body-machines, images created in animated 3D, interactive video sequences and more. Over 20 Belgian and international artists invite you to encounter uncommon sensory experiences and virtual perceptions.
2 for 1: 1 ticket bought = 1 for free
---
4. Choco Story Brussels
Choco Story Brussels Museum invites you to discover the wonderful universe of chocolate. From the cocoa bean to the famous Belgian praline, there won't be no more secrets about chocolate for you!
A taste travel where you will get to savour cocoa mass, cocoa butter and different types of chocolate. Our master chocolatier will share his secrets about his homemade chocolate. A small sales point will enchant the picky eaters.
5€ instead of 6€ / 4€ instead of 5€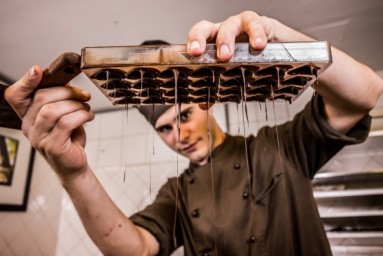 ---
5. MIM
1,200 musical instruments from all over the world and from all times, on display in a splendid Art Nouveau building, crowned by a restaurant with panoramic view over Brussels. We give you: the MIM!
2 for 1: 1 ticket bought = 1 for free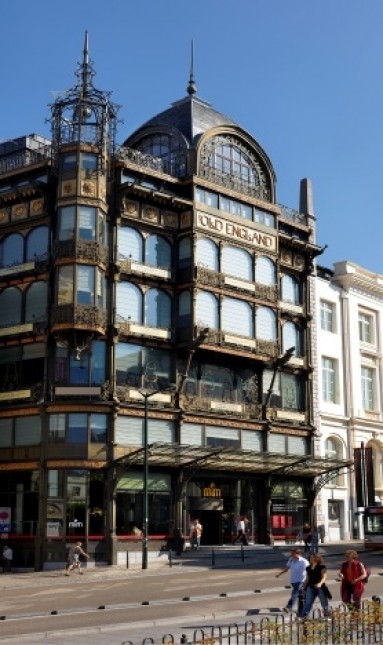 MIM
Rue Montagne de la Cour 2
1000 Brussels
Tue/Fri : 9:30am - 5pm
Weekend : 10am - 5pm
---
6. Mini-Europe
Mini-Europe is above all an "invitation to travel". The chimes of Big Ben, the gondolas in front of the Doge's Palace, the Grand-Place in Brussels, the Acropolis ... an animated tour with visual and sound effects along 350 miniatures and attractions recreated down to the detail at the scale 1/25.
11,20€ instead of 15€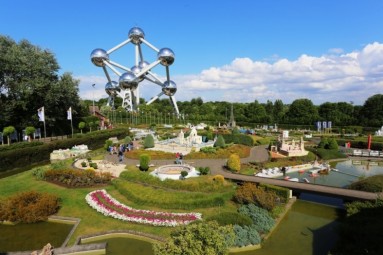 Mini-Europe
Bruparck
1020 Brussels
Mon/Sun : 9:30am – 7pm
---
7. Musée de la ville de Bruxelles
On the Grand-Place, the House of the King has been a privileged witness of the eventful history of the city. Built up again in 19th century in a neo-gothic style, it perfectly fits the spirit of the collections it houses, made of emblematic art work that tells Brussels' story.
2 for 1: 1 ticket bought = 1 for free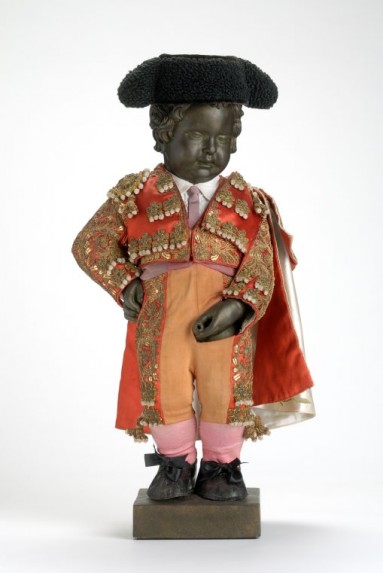 ---
8. Musée des brasseurs Belges
The Brewers' House shows the rich tradition of Belgian beer. The visitor discovers the brewery equipment used in the 18th century together with the present-day high technology. At the end of the visit, the visitor can taste a perfectly poured Belgian beer in the traditional pub offered by the Belgian Brewers.
3€ instead of 5€
1 free drink included in the price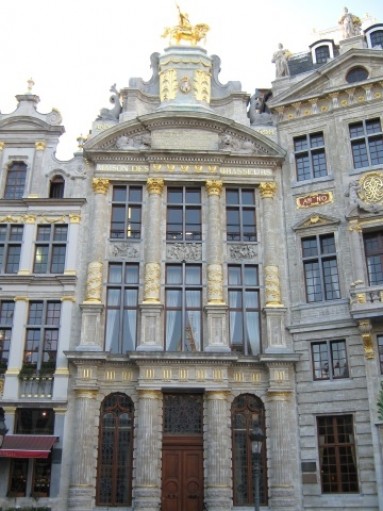 ---
9. Planetarium
We offer appealing shows which are almost real because you are immersed into an impressive 360° environment. Attend a rocket launch, get a bird's eye view of a planet, see the Earth from space, visit the International Space Station, all of this becomes a reality!
2 for 1: 1 ticket bought = 1 for free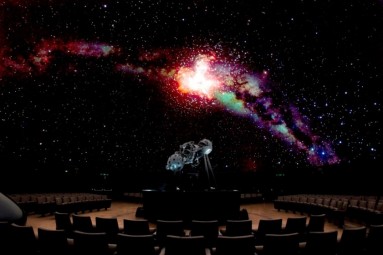 Planétarium
Avenue de Bouchout 10
1020 Brussels
Mon/Fri : 9.00 – 5pm
---
10. MIMA
MIMA's (Millennium Iconoclast Museum of Art) first exhibition delivers a colourful, playful, and pop inspired immersion of the senses in the universe of 5 American artists, internationally acclaimed in the Urban Art scene.
5€ instead of 9,5€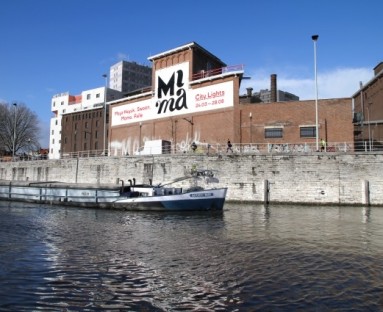 MIMA
39-41 Quai du Hainaut
1080 Brussels
Wed/Sun: 10am - 6pm
---
11. Wiels
As one of the leading institutions for contemporary art in Europe, without a permanent collection, the WIELS presents temporary exhibitions by national and international artists, both emerging and more established.
Although still relatively young, WIELS has presented more than 50 exhibitions; it has welcomed over 90 residents; and has spearheaded innumerable educational and social-artistic initiatives.
2 for 1: 1 ticket bought = 1 for free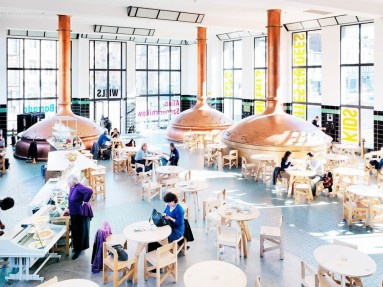 Wiels
Avenue Van Volxem 354
1080 Brussels
Tue/Sun : 11am – 6pm
---
12. Royal Museums of Fine Arts of Belgium
The Royal Museums of Fine Arts hold the most important plastic art collection of the country. It includes more than 20,000 works of art and six museums telling our Story, from 15th to 21st century. The Museums OldMasters, Magritte and Fin-de-Siècle represent a unique cultural legacy. The Andres Serrano exhibition presents this major artist of the contemporary scene.
2€ instead of 8€ (museums)
8€ instead of 14,50€ (exhibition)